Parenting is not easy, and it comes up with lots of challenges. Child's security is the topmost things in the list of those challenges. As the kids grow, they become more explorative and try to chase every single thing that sees interesting to them. Do you wish to keep an eye on your kids while they are out of your sight? For the security of your kids, this modern age is offering so many types of advanced wearable kids' trackers. With the help of GPRS Gadgets, you can keep the complete track of your kid's activities and see where they are going. Don't know about best trackers that will work for your kid's security continuously? In this article, you can learn 2019's best wearable kids' trackers that will notify you of the location of your kid at any time and at anywhere.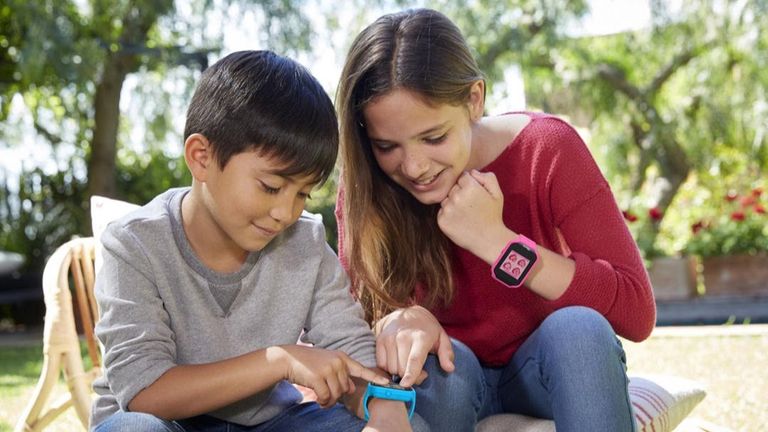 Let's have a brief look at the best kids' trackers.
Garmin Vivofit Jr.
This compact and easy-to-wear watch works as the best tracker and security guard for kids. Garmin is popular for manufacturing excellent fitness products. This colorful and sleek design watch tracker is featured with a companion app so you can know the location of your young ones. This Garmin Vivofit works like a calendar and reminder for your kids. You can set different reminders at one time, such as what is the time of sleeping, time of studying when it is the time of playing, and what is the time to brush their teeth. This tracker watch is updated with modern technology so you can track one, two or more than three kids at one time by only adding their profiles to your mobile app.
Verizon GizmoWatch
Consider as the fastest face on the scene; this Verizon Gizmo tracking watch is carrying a built-in LTE connection of the smartwatch. Works like a mobile phone, this smartwatch offers 2-way calling system and allow kids to call and message 11 contacts that you save in their phone book. You can effectively monitor the calls and messages of your kids. The location tracking system of this kids' tracking gadget is impressive, and parents can set up the GPS boundaries according to their need. This trackable watch also allows you to track more than one kid at one time.
Otlect Kids' Smartwatch
This Outlect's tracking variant is updated with features that are easily monitored and control by parents. With a GPS tracking system, this smartwatch allows your kid to send SOS message in the case of an emergency. This smartwatch will send a message or call on your phone in the case if strangers or people at school or parks are bullying your kids. With the easy-to-use programmable feature, this smartwatch tracker allows you to feed three different mobile numbers of your family members.
Compact GPS Tracker  Tile Mite Key Finder
Known as a versatile tracking product, Tile Mite comes in a compact size that is easily hidden inside a bag or pocket, under piles of clothes or different accessories that kids carry with them. This tracker is water resistant and can be used in a wide variety of situations. With the battery life of one year, this key tracker offers the highest 88 decibels of sound capability.
Don't forget this is 2019 and except all above smartwatches, you can also find different types of trackers such as USBs, safety boxes, high-end trackers, and key trackers of different brands.